Delivery Bikes for sale! Icicle Tricycles custom builds cargo bikes for delivery.
A solid, quick and nimble delivery bike workhorse. A delivery bike to get around traffic, to fly through the bike lane and get your goods and services wherever they need to be. Be a delivery hero with an Icicle Tricycles custom-built commercial cargo delivery bike!
Icicle Tricycles has a long history delivering goods and services by bike. From flowers, to ice cream, to newspapers, Icicle Tricycles knows delivery by bicycle. We currently work directly with The Portland Mercury, supplying newspaper delivery services for the entire downtown Portland metro area.
Delivery bikes that roll out the morning news before the morning coffee! With comfortable seating, 7 speeds, swift maneuverability, and plenty of storage, our cargo bikes are a dependable way to get things where they're needed!
Avoid expensive fuel costs with traditionally big delivery vans or trucks. Avoid morning vehicle commuters and side scoot through traffic along the bike lane!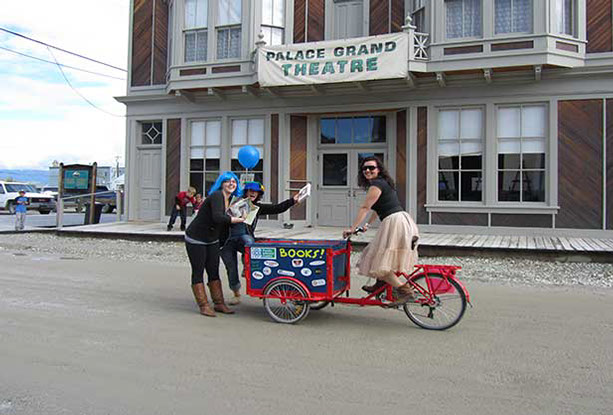 Our cargo delivery bikes for sale are the perfect compliment to a need for utility and expediency. Roll right up, park curbside, and make that delivery by hand!
We offer a variety of custom build options for your delivery bike needs. You dream it, we build it! Currently, we make Newspaper Delivery Bikes, Flower Delivery Bikes, Book Delivery Bikes, Grocery Delivery Bikes, and even Fish Delivery Bikes! Contact us when you're ready to deliver!