What We Make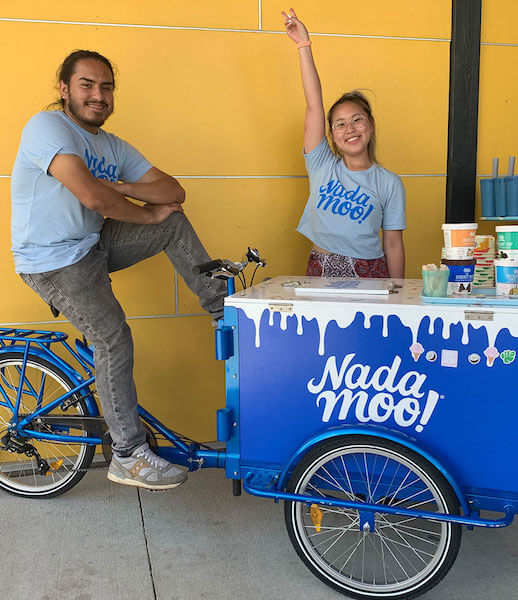 Ice Cream and Beverage Bike: Great for frozen, cold, or hot food, as well as bottled beverages! Starting at $2,700 USD/$3,750 CAD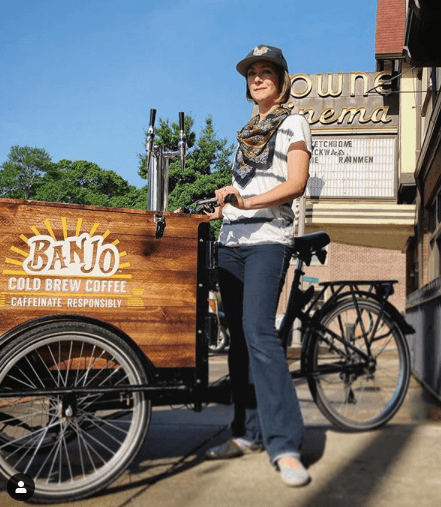 The Cold Brew Bike: For vending beverages using a tap such as cold brew, beer, kombucha, and more! Starting at $3,650 USD/$4,875 CAD
Library Book Bike: Perfect for schools, libraries, or local bookstores! Including shelves, brochure holders, and a chalkboard! Starting at $3,750 USD/$5,150 CAD
---
The Electric Assist Trike: A good option for those who live in areas with hills, so you can go further than you can pedal. Starting at $3,900 USD/ $5,350 CAD
The Tall Box Trike: We offer a taller bike so you can have 5-gallon kegs or more products!
Starting at $3,100/$4,275 CAD
The Pushcart: Perfect for vending events and festivals.
Starting at $2,300 USD/$3,200 CAD
---
The Large Coffee Barista Bike: For those who need more space to serve and prep.
The Deep Freeze: Our largest model yet with a sink, freezer, and more! Starting at $7,200 USD/$9,800 CAD
Want to learn more?
Check Out Our Blog!
Be Good Gelato Delivers! Gelato Business Solutions!
Make Friday …Gelato Friday! Meet the Be Good Gelato Delivery Bike – Blue! Fridays at work just got a little sweeter with Be Good Gelato's #gelatofriday – helping hard working Torontonians to enjoy freshly made gelato at the office!
---
Past Customers
We have made trikes for companies such as Columbia, Google, Twix, Disney, Lyft, and many more!
---
Testimonials

Incredible people to work with from start to finish! From the customer service and management team to the art department and build team! I had a custom build done and they helped make it look even better than I had in my mind.
– Google Review

My bike came super quickly they answered all of my questions!!! And now I have the financial freedom of owning my own business, so if you need a Quality bike get it from them.
– Google Review

They made the process extremely easy and the bike showed up in perfect condition! Warm weather will bring cool treats to our office! We are beyond happy with working with Icicle Tricycles, and we will probably order a coffee bike in the future.
– Google Review
---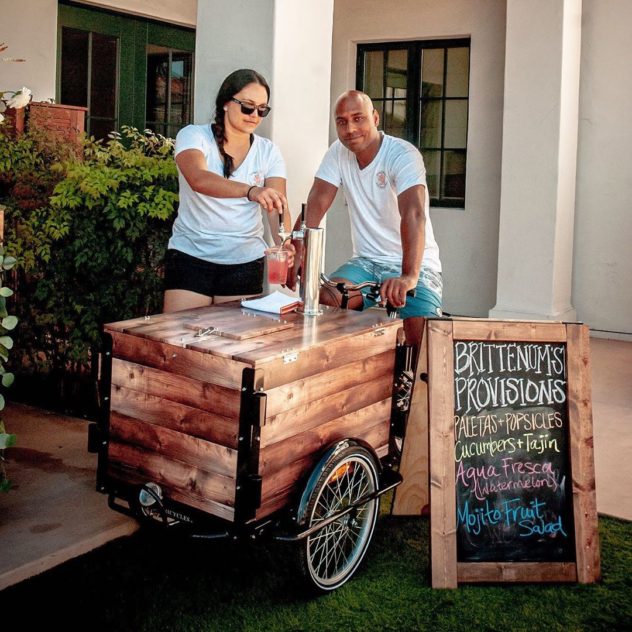 Wheels Made to Move Your Business.
We custom build cargo bikes for commercial vending, marketing, and delivery services – Food Bikes, Beverage Bikes, Coffee Bikes, Ad–Bikes, and our famous Icicle Tricycles Ice Cream Bikes. Our cargo bikes are made to vend, market, and distribute brand presence in an environmentally friendly, zero-emissions kind of way.
Mobile marketing activation platforms powered by you, because it is a business you can pedal! A vending and marketing solution that moves at the perfect speed – bicycle speed! We have a passion for getting businesses rolling, and specialize in helping business owners with experiential marketing campaigns, pop-up shops, start-ups, advertising strategies, or for selling just about anything.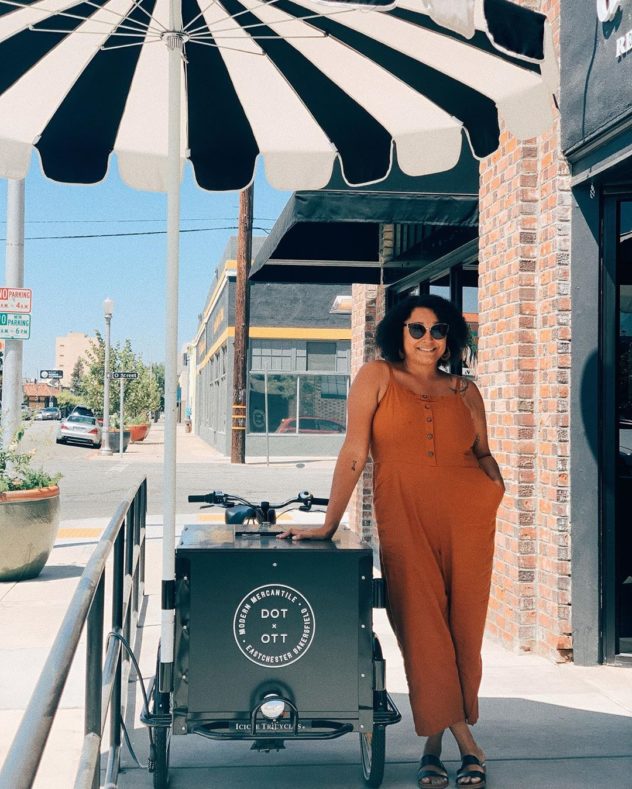 Hand-built to order, and shipped to you fully constructed and ready to roll, because all of our vending and advertising bicycles are custom built by hand. From flowers to coffee and grocery delivery to marketing clothing, because there is a bike business for any business.
Designed by people who love bikes, ride them daily, and are connected to the cycling community. We also have years of experience running our own fleet of vending, marketing, and delivery bikes. We live and love pedal power because we build our bikes in the spirit of cycling activism. Our cargo bikes are a reflection of our passion for cycling, environmental sustainability, and a carbon-neutral future.
Contact Icicle Tricycles today to get your business rolling! We ship all over the United States and Canada. Vending | Marketing | Delivery Bikes | Woodwork