Icicle Tricycles builds and sells popsicle and ice cream bikes! The perfect low-overhead, environmentally sustainable, carbon-neutral, mobile ice cream business solution. We have a passion for ice cream bikes!
Hand Built to your specifications and shipped to you, fully constructed and ready to roll when it arrives! Just hop on and roll out. That's it!
Icicle Tricycles has a dedicated history of selling ice cream by bike. Our company has refined our Ice Cream and Popsicle Bikes to be the best! We're always drawing up innovative ways to make our ice cream bikes be everything you need to start your own Ice Cream Bike business.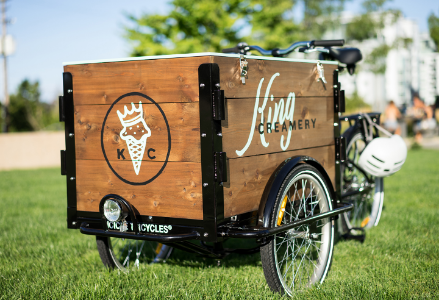 Icicle Tricycles Ice Cream and Popsicle Bikes are ideal for catering events with cold treats. Ride in and hand out icy snacks at weddings, birthdays, family reunions, company team building exercises, or private parties in style! Or just roll out wherever you feel someone might be in need of a cool treat!
With a Popsicle or Ice Cream Bike, you've got a business that can be anywhere at any time, and without any fuel costs. Pedal-powered economic magic!
It also makes you stronger. Strengthen your leg muscles, tone your abs, and exercise your motor skills – all while making money!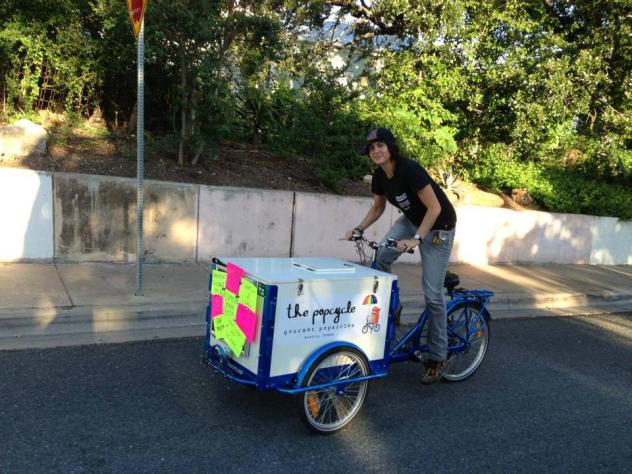 A perfect mobile business for farmers markets, sporting events, tailgate parties, or public parks. Contact us today to get your mobile ice cream business rolling!
Here at Icicle Tricycles, we take our ice cream trikes all over town, delivering tasty frozen treats to businesses, schools, parties, and even inside convention centers and hotels! (Yes, that's right. Our ice cream bikes can fit through most ADA standard door and hallways, and with excellent maneuverability!).
Avoid the expense and hassle of ice cream trucks or brick and mortar stores. Gasoline?! No Way. Traffic jams? Ha. Expensive building?! Rent?! Static locations?!! Why?
Be your own boss with an Icicle Tricycle Ice Cream or Popsicle Bike! Contact us to roll out your new popsicle or ice cream bicycle.
All Icicle Tricycles Ice Cream and Popsicle Bicycles come fully equipped with:
7 speeds – for those hilly places, or for when you need to get your treats somewhere fast!

multiple braking mounts – for a balanced slowdown and strong stopping power.

A parking brake – have your business roll when you want it to!

reinforced folding frame for ease of transport – see our blog for fitting one of our bikes into a Honda Element!

easily customized, insulated box – for keeping your sweet treats nice and icy, and all day long!

a fully assembled commercial cargo ice cream bike ready to roll!
Certified bicycle mechanic inspected
With both our standard and custom options, the Icicle Tricycle Ice Cream and Popsicle Bike is easy to pedal and eye-catching! Prospective ice cream cart vendors are always surprised at how easy our ice cream trikes are to pedal!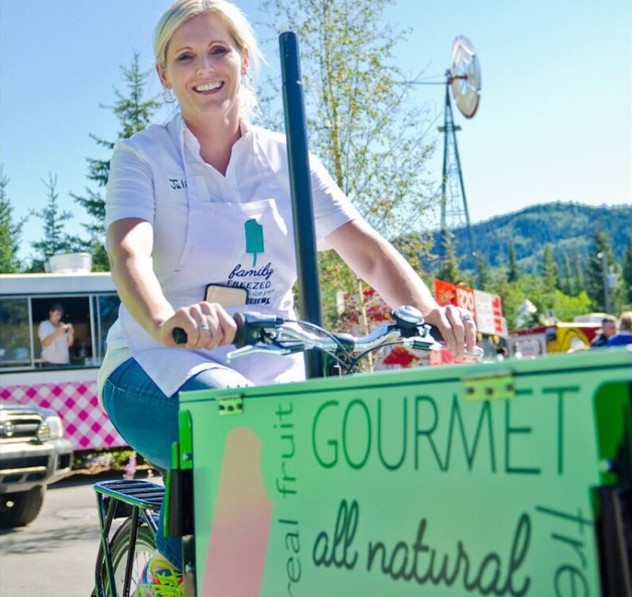 All of our ice cream carts are hand-built and rigorously tested in-house, by a dedicated and knowledgeable shop build team.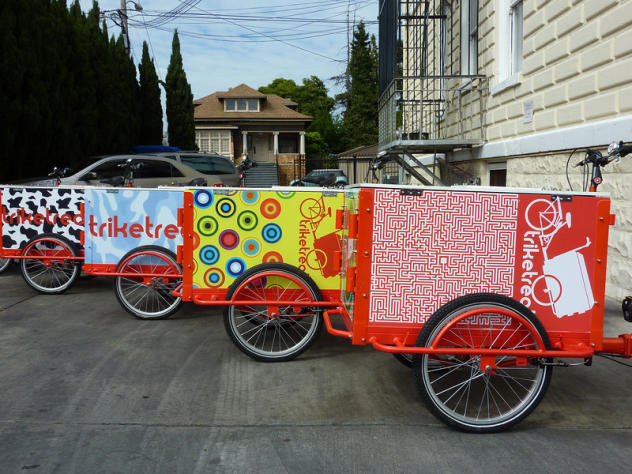 Icicle Tricycles takes pride in our craftsmanship, with a strict build protocol to ensure a safe, properly operational, and easy to ride ice cream or popsicle bike.
Sell your product with the security of an Icicle Tricycles cargo bike build as the foundation for your ice cream business.
Your mobile ice cream business should be a smooth operation, and we believe the ride should be too! Contact us to get rolling!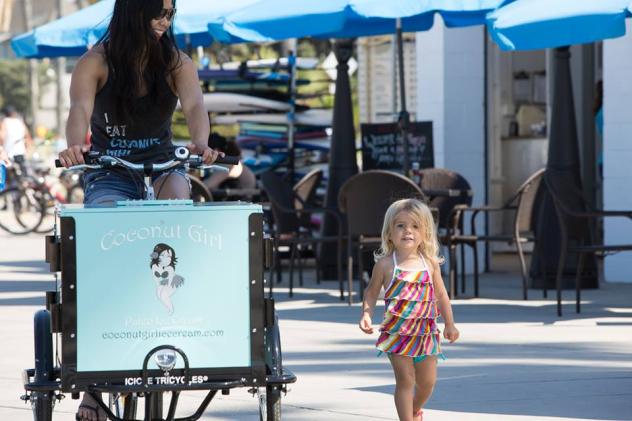 Icicle Tricycles also offers a large range of mobile freezer and box options, ranging from our standard insulation to dry ice.
Each of our Ice Cream and Popsicle Bikes are custom built to your specifications. Depending on your needs, our bikes are also available with aggressive turnaround times!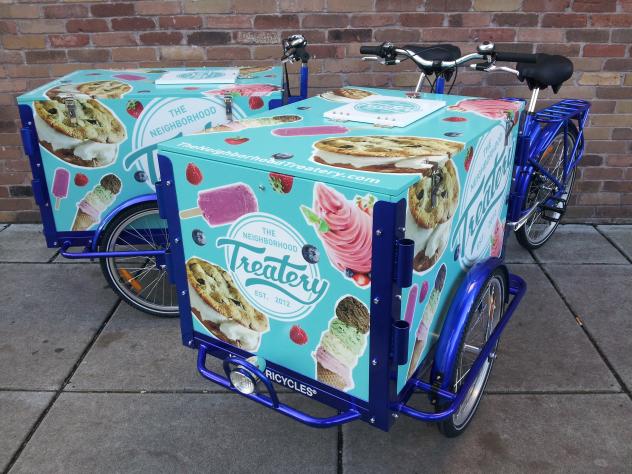 In addition to our standard models, we also offer custom builds, custom graphics, and frame colors. Your color, your style, your logo! We love to make custom trikes that are memorable & experiential!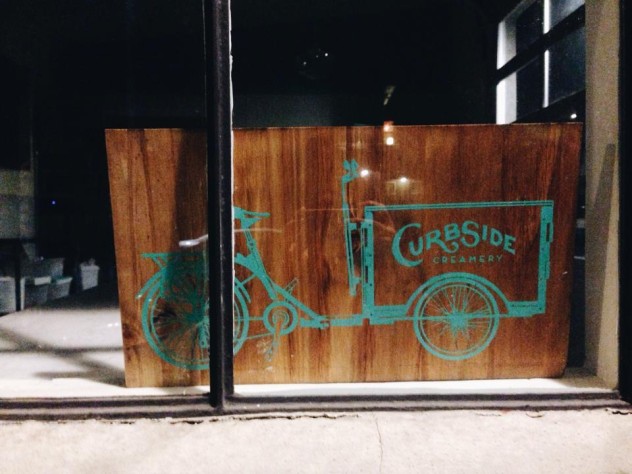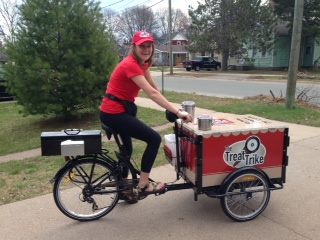 Be your own business, your own boss, and get the bike you really want. Why settle for prefabrication and franchise limitations?! Be your own business and be your own boss! Own an Icicle Tricycles machine. Your creativity is our limit! We offer a variety of custom graphic options to suit just about any design need. We also ship all over the U.S., Canada, and beyond!
Contact us with any questions about your ice cream bike business needs, big or small! We are happy to share our ice cream bike business advice!
[box]Please contact us to get your ice cream bike rolling! »[/box]