Icicle Tricycles builds Kombucha Bikes!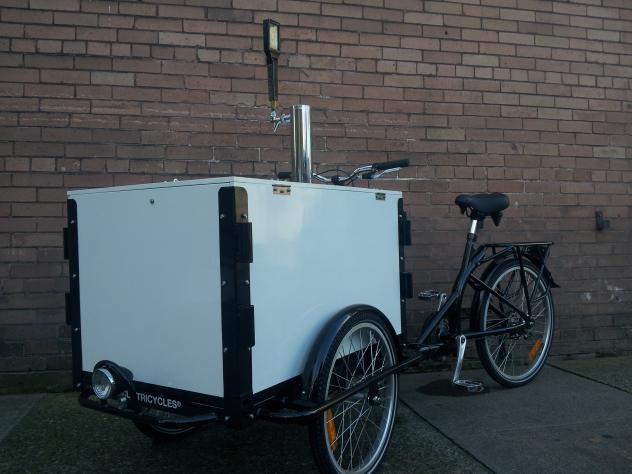 An excellent way to get your kombucha to the street! Think of a Kombucha Bike as a mobile marketing platform that can reach your audience from the bike lane. Experiential Marketing at its finest! Pour fresh kombucha straight from a tap. Delivered from a fully customized cargo bike, built and branded to your company specifications and delivered fully constructed and ready to roll.
Whether you're looking to operate a small scale mobile kombucha service, or to promote an existing line of kombucha product, an Icicle Tricycles Kombucha Bike is a great way to market a kombucha business. Great for farmers markets, fairs, private events, and other venues. A superb way to market the health benefits of kombucha!
If you're interested in kombucha and starting a business in the drink industry, an Icicle Tricycles Kombucha Bike is a great way to market, vend, and distribute a new or existing beverage. Kombucha marketing you can pedal!
Each Kombucha Bike is custom built for serving from a keg, stored in a secure and specially designed front housing unit. We also offer a variety of methods to keep things cool. Be it our famous insulation package or our nitro system, we've got you covered. We can plumb multiple taps for different kinds of kombucha!
Contact us when you're ready to roll.
[box]Please contact us to get your ice cream bike rolling! »[/box]