Yogurt, Yoghurt, or Yoghourt…Icicle Tricycles is Pro Probiotics!
Icicle Tricycles custom builds yogurt bikes for vending, marketing, and product distribution. Our Probiotics Trikes are the perfect low-overhead, environmentally sustainable, carbon neutral, mobile yogurt business plan!
Hand Built to your specifications and shipped to you, fully constructed and ready to ride when it arrives! Just hop on and roll out. That's it!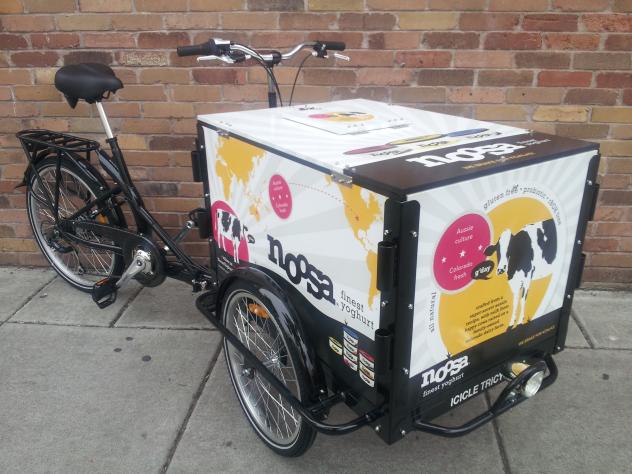 Icicle Tricycles has a long and dedicated history vending by bike. Be it regular or frozen, our company has refined our Yogurt Bikes to be the best! We're always drawing up innovative ways to make our bikes be everything you need to start your own probiotics business.
Ideal for catering events with tummy friendly treats! Ride in and hand out frozen yogurt snacks at weddings, birthdays, family reunions, company team building exercises, or private parties in style! Or just roll out wherever you feel someone might be in need of a creamy treat!
With a Yoghurt Bike you've got a business that can be anywhere at anytime, and without any fuel costs. Pedal powered economic magic! It also makes you stronger. Strengthen your leg muscles, tone your abs, and exercise your motor skills – all while making money!
A perfect mobile business plan for farmers markets, public parks, sporting events, and more. Contact us today to get your mobile yogurt business rolling! A frozen yogurt bike might just be the next best thing to the ice cream bike!
[box]Please contact us to get your probiotics bike rolling! »[/box]